Talk by Julie Thomas at The MACC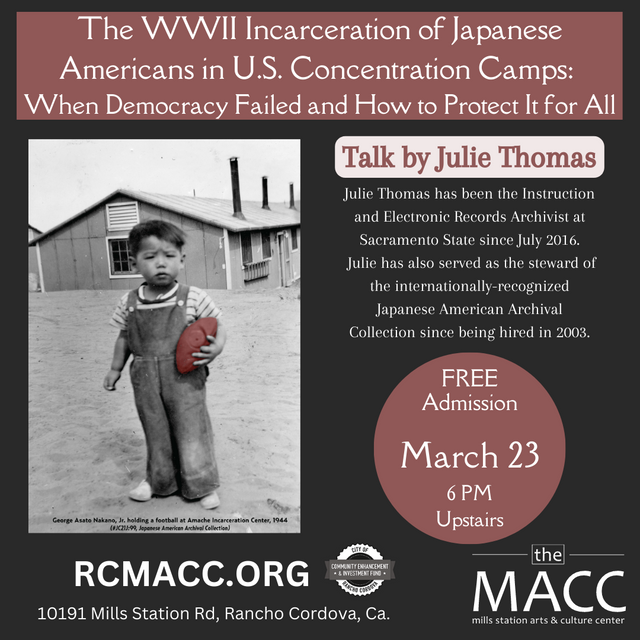 Description
The WWII Incarceration of Japanese Americans in U.S. Concentration Camps:
When Democracy Failed and How to Protect it for All.
Julie Thomas has been the Instruction and Electronic Records Archivist at Sacramento State since July 2016. Julie has also served as the steward of the internationally-recognized Japanese American Archival Collection since being hired in 2003.
Free admission.
Mills Station Arts & Culture Center (MACC)
10191 Mills Station Road, Rancho Cordova, CA 95827
6:30 PM PDT
to 8:30 PM PDT
Private:No
RSVP Required:No
Accept Registration Online:No